Your furniture should look good and offer a comfortable place to relax. However, over time upholstered furniture collects dirt, absorbs odors, and also becomes discolored from things such as hair products, skin oils and, of course, food and drink stains. Upholstered furniture is covered with various types of fabric and padding. It can include sofas, love seats, armchairs, ottomans, benches, stools, and more.
When that fabric becomes soiled, you need a professional upholstery cleaner to ensure the proper technique is used to prevent discoloration. However, you can't trust your furniture to just anyone. Instead, you want to choose an upholstery cleaner that has the tools and cleaning solutions to both clean and protect your furniture. Here are our tips for how to choose an upholstery cleaner that's right for the job.
What Is Upholstery Cleaning?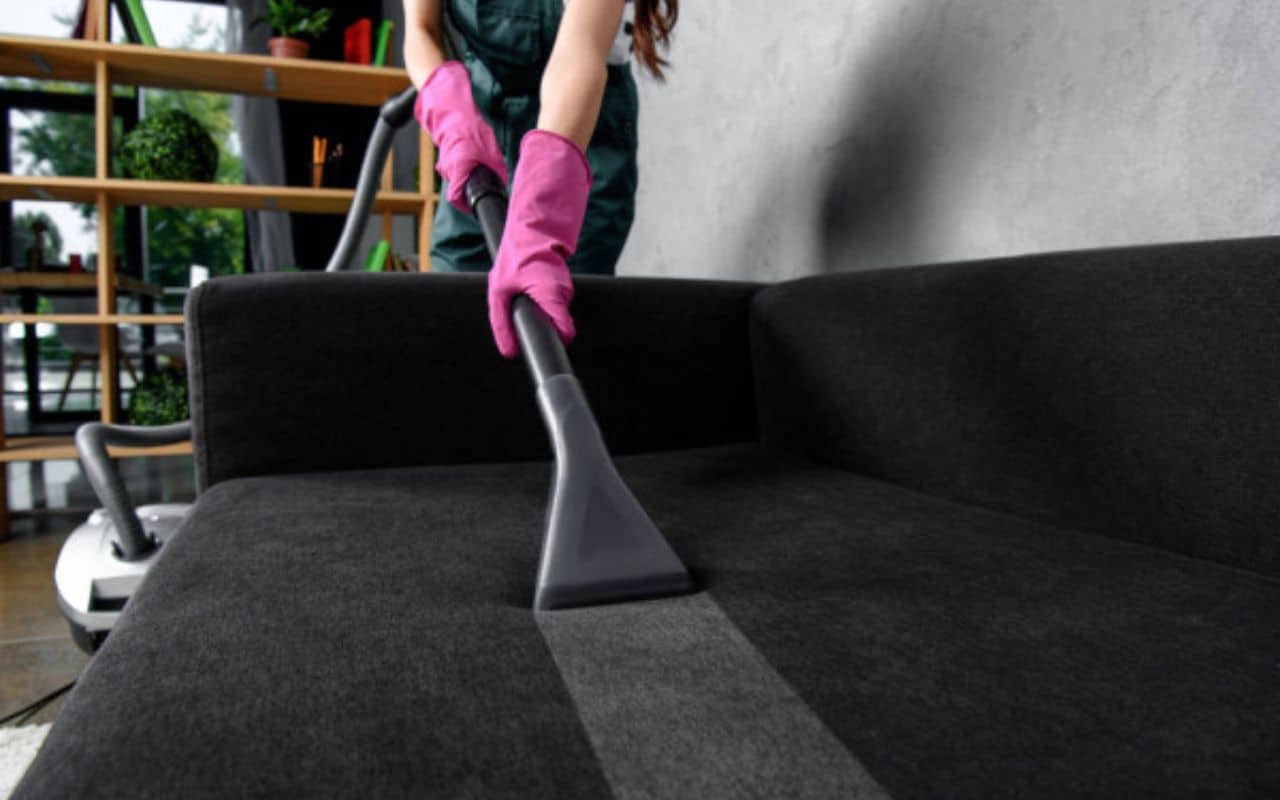 Upholstery cleaning uses a special process to safely remove dirt and odors from your upholstered furniture. Because of the many layers, the process is more difficult than dusting wood or glass furniture. As well, the decorative outer layer of fabric needs color- and weave-safe cleaning techniques to protect your furniture from damage.
Why Is Professional Upholstery Cleaning Recommended?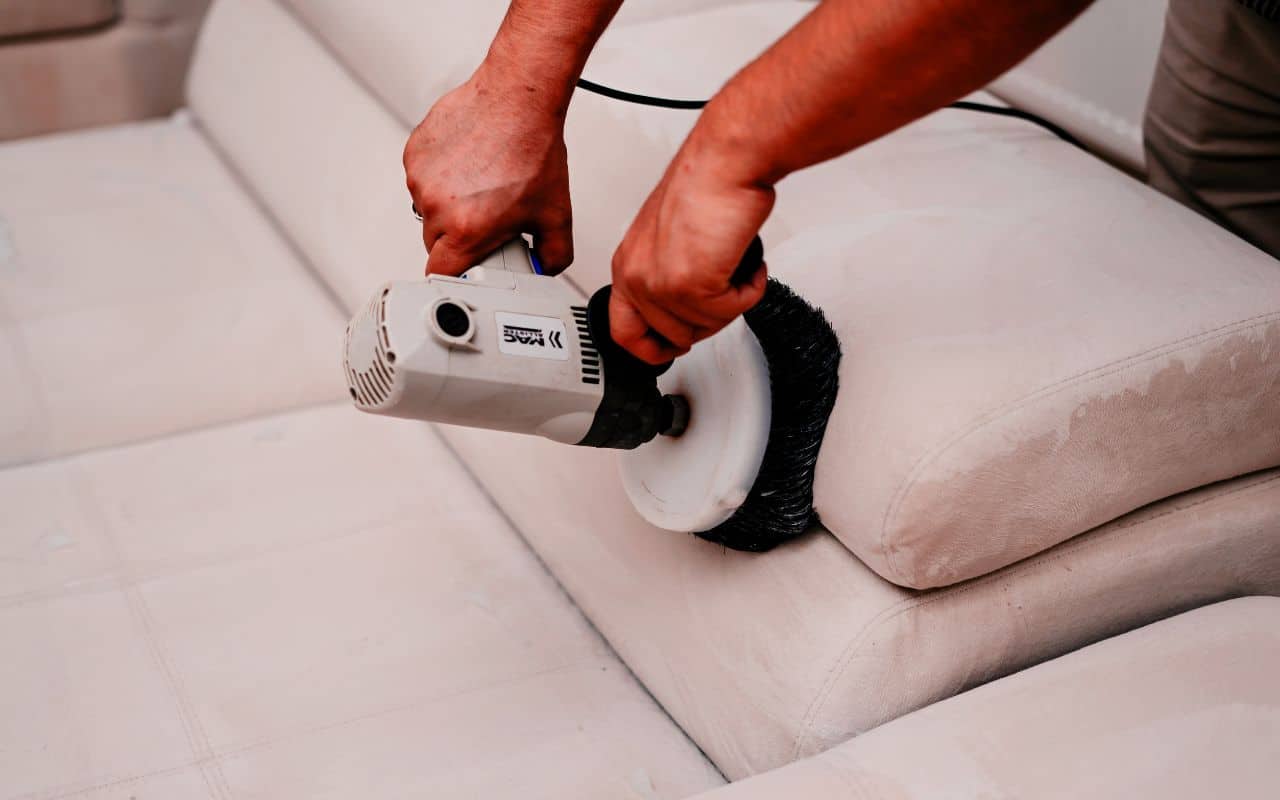 As mentioned above, upholstered furniture can be made up of many layers of padding and fabrics, all of which are quite delicate. These materials can't be exposed to too much moisture during the cleaning process, or they won't dry properly. This can lead to issues such as mold. Although you can try to clean upholstery on your own, you risk using too many cleaning products and too much water, which will do more harm than good.
Using the wrong cleaning solution can bleach, stain, or discolor the delicate outer fabrics. A professional upholstery cleaner inspects the furniture to make sure it is safe to clean and determines what method is required. They do a colorfast test before performing a thorough cleaning that provides a consistent clean for a uniform look. Last but not least, they apply a protective spray that prevents stains and repels liquids.
How To Find The Best Upholstery Cleaning Professional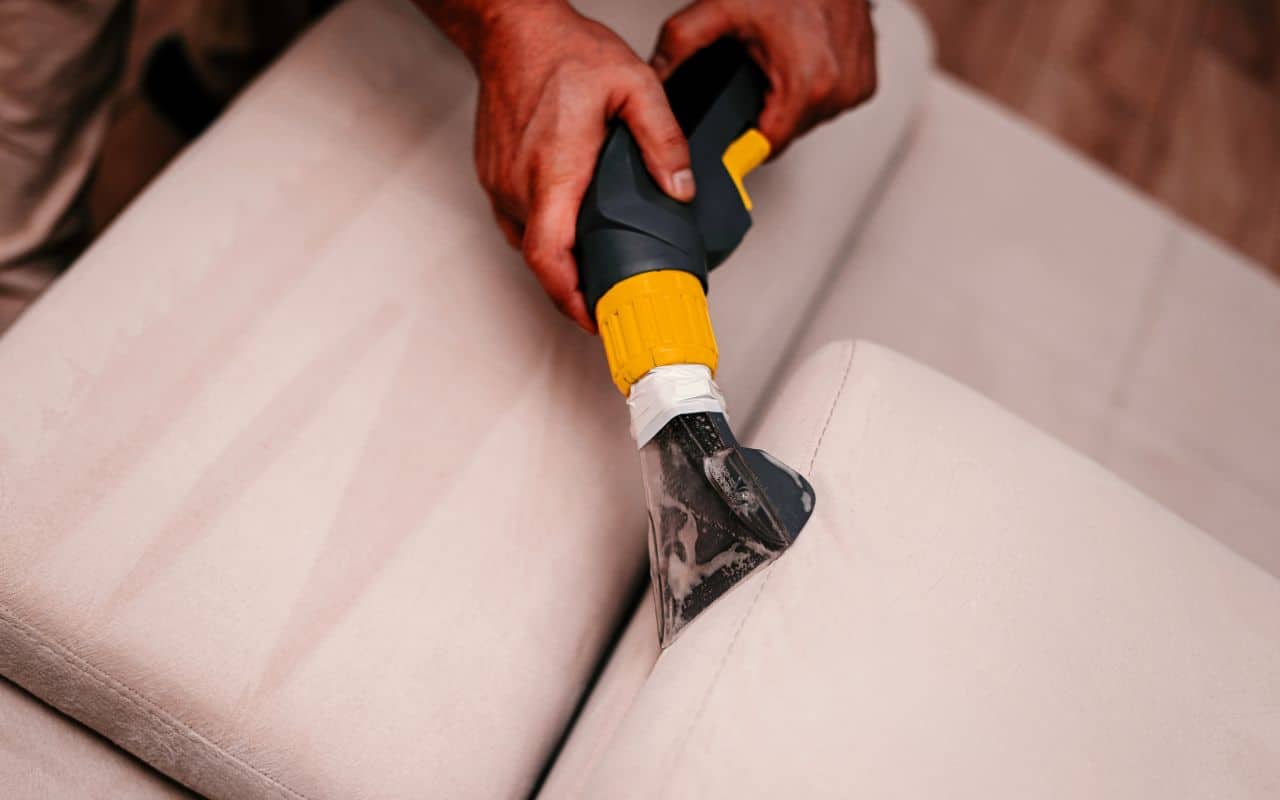 Finding the best upholstery cleaner involves a few important steps, as well as a checklist of the ideal qualities they should have:
Ask for Referrals
To make your search easier, ask your circle of friends, co-workers, neighbors, and family members if they can recommend an upholstery cleaner they use. This provides firsthand experience with the company from someone you trust. If you don't have a referral, search online for highly-rated cleaners near you with good reviews.
Call To Feel Them Out
Speak to the cleaning company to ask about their services. See how you feel about their level of customer service, as well as their knowledge. Ask about their qualifications, process and who will perform the cleaning to make sure you feel comfortable that they will deliver their cleaning services with a high level of professionalism. Do they provide a free written estimate? Do they ask questions about your furniture? These are signs of a first-class cleaning company.
Make Sure You Understand Their Services With An Estimate
Not all upholstery cleaners offer the same level of service. Ask for an estimate and what is included to assess the value. Some companies simply come in with a handheld steamer, perform the work quickly and leave. You want a company that uses state-of-the-art equipment handled by a trained and certified technician. The service should include:
A written estimate
Testing for colorfastness and stability
Power vacuuming
Wet or dry cleaning
Speed drying with fans
Deodorization if needed
Dupont Teflon protector
If they don't use this process, they aren't the best upholstery cleaner.
Experience
Cleaning companies come and go. You want an upholstery cleaning company with staying power. Companies that have been around only a short time lack the experience to care for your expensive furniture. The more years of experience, the higher the odds they will provide professional cleaning services that exceed your expectations. This provides worry-free cleaning methods that give you confidence you are choosing the best company for the job.
Level Of Care
This is quite different from the level of customer service. This is the level of care during the actual cleaning process. A good cleaning company understands the care required for all types of upholstery fabrics, including silk, velvet, chenille, cotton and more. The cleaners should test the fabric to determine the most effective system to both restore the fabric and extend its life. This ensures your furniture is cleaned without the risk of discoloration or damage. Ask what steps the company takes to protect your furniture during the cleaning process.
The Type Of Cleaning Equipment
Ask what method of cleaning they use and the type of equipment involved. As mentioned, because upholstered furniture is so delicate, you need a company that uses the right equipment and cleaning products for the specific job at hand. For example, newer furniture that is not discolored, stained, or filled with odors could require simple power vacuuming. This dry method uses powerful suction from a truck-mounted unit to remove dust, dust mites, dander, pollen and other contaminants.
Many companies might recommend a steam cleaning when it is not necessary because this is the more expensive service. The technician should be able to recommend whether power vacuuming is the answer or if you truly do need a full, wet cleaning method. If it turns out wet cleaning is required, ask if they have fans to help speed up the drying process.
Protection
Following an upholstery cleaning, you should also request protection for the fabric. DuPont Teflon Protector is a highly effective textile protector that blocks staining from spills. It repels anything that comes into contact with your furniture yet is safe for family members and pets.
How Often Should You Have Your Upholstery Cleaned?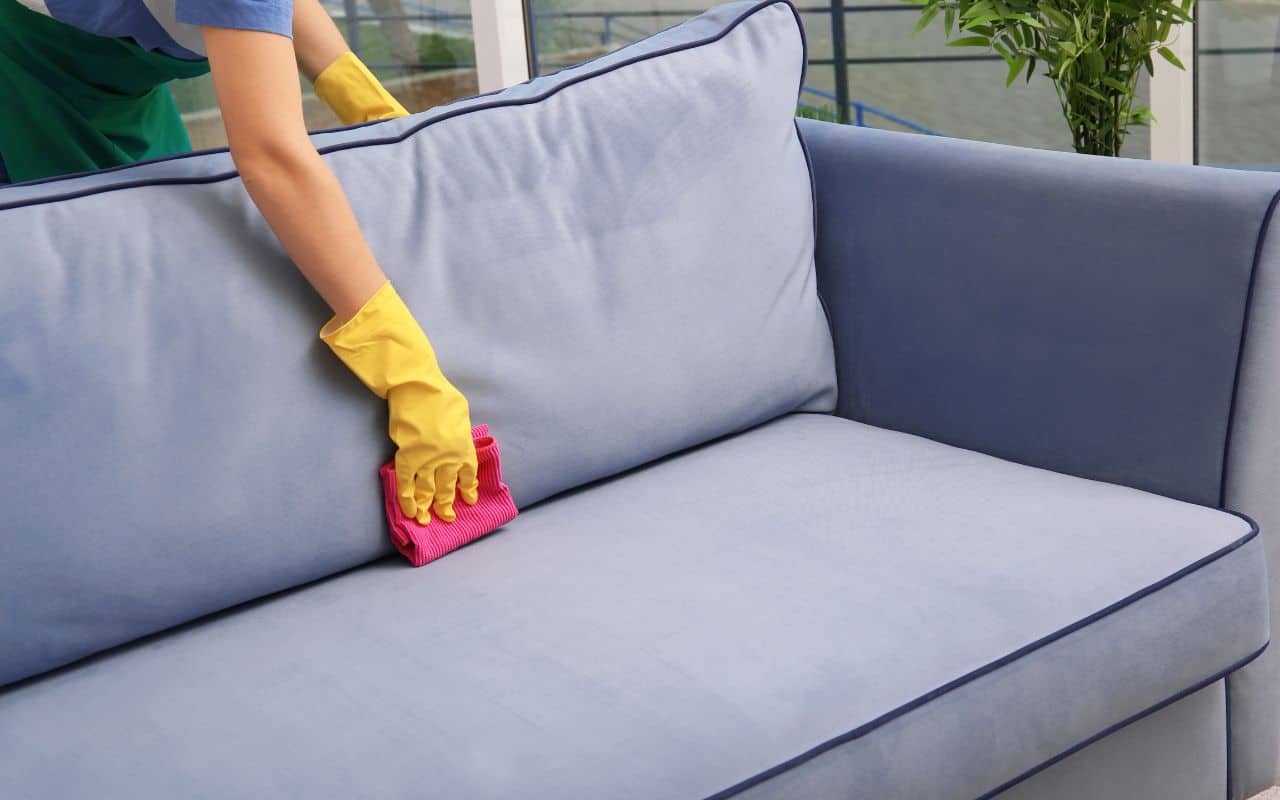 On average, once a year or every 18 months should do it. However, you can also do a simple test to see if it's time for a cleaning. Use a clean, white damp cloth and rub it along the arms and back of the sofa or chair. If dirt comes off, it's time to call an upholstery cleaning professional.
A professional upholstery cleaning can transform your furniture, so it looks brand new. If you are looking for the best upholstery cleaner, contact us today at 510-351-5230 or click here.