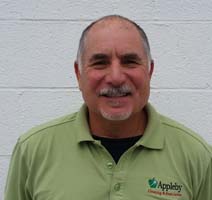 Joe Appleby
Owner
Joe Appleby is the owner and namesake of the company.  He is the benevolent ruler of the Appleby Kingdom, demanding the best from his employees and steering the ship safely into the harbor.   He makes sure all of us do the best we can to keep you happy!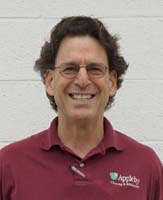 Mark Belotz
Hard Surface Manager
Mark Belotz is the Hard Surface Manager.  Mark does most of the estimates for the  Hard Surface as well as manages most aspects of this company's division.   Mark is extremely knowledgeable regarding stone and hardwood with many  years of experience.  He is very upbeat and helpful and enjoys hiking  and wine-tasting.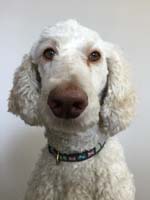 Annie Appleby
Urine Sniffing Expert
Originally trained as a urologist, Annie feels that sniffing for pee in area rugs a much more rewarding endeavor.  Known for her expert nose, Annie enjoys Zinfandels, Petite Syrah and well-aged Brie.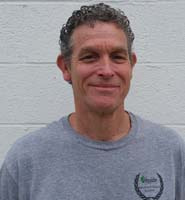 Les Bloch
Project Manager
Les Bloch is the project manager for the Hard Surface Division. Les oversees the day to day projects of honing, polishing, cleaning and sealing of marble, limestone, travertine, as well as specialty repairs and employee management.  Les assists Mark in outside sales and writes the Appleby blog, as well as holding down the fort at the San Leandro office. Les is a writer of novels and enjoys entertaining with his wife at his home in Danville. He writes music and plays original music with his band GB Gents throughout the Bay Area . Presently Les has twenty NPR Perspectives to his credit. He's been with Appleby for 14 years.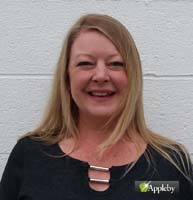 Michelle Pond
Office Manager
Michelle Pond has been working for Appleby Cleaning for almost 10 years.She is a master (mistress?) at scheduling all our Soft Surface Technicians. 
She's excellent at multi-tasking as well as remaining calm and polite under pressure. She is a singer and actress, and performs locally with regional theaters. Look for Michelle's name in lights soon!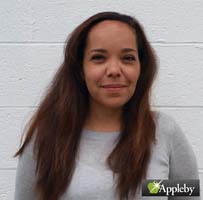 Kimberly Burns
Hard Surface Administrator
If your lucky, Kimberly will pick up your call. She cheerfully schedules our hard surface crews.
At home (an Oakland native), Kim is very athletic and runs marathons. She also enjoys watching her son play varsity baseball for Skyline High.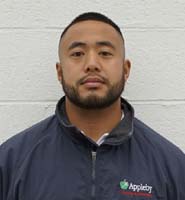 Joe Quiocho
Soft Surface Manager
Joe Q is the manager of the Soft Surface Division. When not working with technicians, carpet and upholstery, Joe is working out in the gym. Joe grew up in San Francisco but is presently living in the East Bay with his wife and three children. He's active in the church. A born leader, Joe is working to make Appleby successful for many years to come.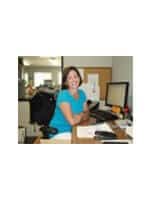 Maureen Appleby
Office Staff
Maureen Appleby has worked with Appleby for 20 years. She's worked in many capacities and is most recently involved with billing and accounting. Maureen always brings a happy glow to the workplace and enjoys painting, home projects and her two children. She also married the boss and takes long lunches.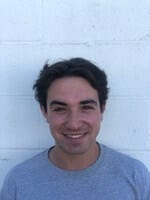 Sam Appleby
Assistant Project Manager
Sam Appleby has a special connection to Appleby Cleaning.  He's the nephew of our namesake leader Joe Appleby.  Sam is a breath of fresh air, a Penn State Grad and possibly the nicest young man you'll ever meet.  Whether working on Google analytics or polishing marble to a mirror-like finish, Sam has made it his goal to learn everything there is to know about the restoration business.  Look for Sam's name in lights soon—and on the front of our building.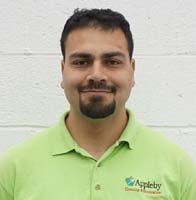 Abe Rozibye
Soft Surface Crew Chief
Abe missed his calling as a crooner with his buttery voice.  He's our teddy bear in a weight lifter's body.  Abe collects and sells vintage video games from the '80's and '90's.  "There's good money in that".  Who knew?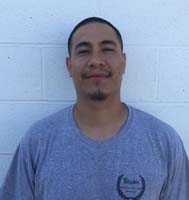 John Bonilla
Hard Surface Crew Chief
John Bonilla is a skilled technician with Hard Surface and a leader in his department. He has been working for Appleby for 12 years. John is a master at all Hard Surface renovation and stone, and does hardwood recoats as well. John renovates cars and has a red Mustang that is his pride and joy. John and his girlfriend like to hike, listen to live music and enjoy life.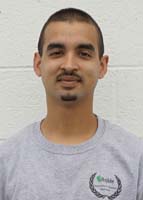 Joey Higares
Hard Surface Technician
Joey Higares is one of our happiest employees. We look to Joey for good vibes around the office. He lives in Union City and is a self-described "Clean Freak". What better person to have in your home servicing your hard surface needs? If you see Joey, we dare you not to smile.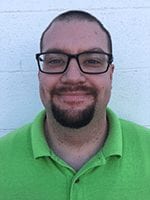 John Shilling
Crew Chief
John lives in Alameda with his sweetheart Annie and their little dog Siunee. Ask John anything about baseball, especially the Giants or your area rugs and you are sure to get an answer. Look for John"s soft friendly hello should he come to your home. He's a big teddy bear.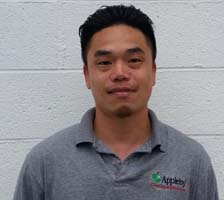 Quan Hoang
Hard Surface Crew Chief
Quan is one of our happiest techs.  Super easy to work with and always smiling, Quan is both reliable and smart. Mechanically minded and detail oriented, Quan previously worked for Mercedes Benz and knows how to satisfy demanding clients.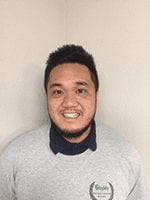 Dean Punzalon
Soft Surface Crew Chief
Dean Punzalon works as a Soft Surface tech in the shop and out in the field.  He's a positive presence here at Appleby.  His dream vacation is trip to the Maldives Islands.  He likes to work out, hike and spend time with his family and friends.  He loves working on music production and mixes a mean Mai Tai.  Cheers to Dean from Appleby!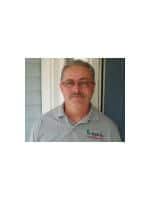 Jeff De Lima
Senior Expert Hardwood Floor Technician
Jeff De Lima is our Senior Hardwood Flooring Expert.  Jeff has been in the construction business for over 30 years and does installation, repair, refinishing and recoating of all hardwood surfaces.  An admitted perfectionist, Jeff brings his expertise and knowledge into your home to provide the very best quality workmanship available in the Bay Area.  Jeff's work can be viewed on our website's Hardwood Gallery as well as in videos included on our Video Page.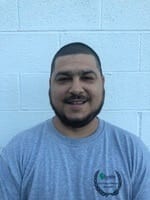 Leo Alejandra
Hard Surface Technician
If there were one word to describe Leo, it would be focused. He prides himself on his productivity and thrives under pressure. Outside of work, Leo enjoys spending time with his family, taking in a ball game and playing with his dogs. We're incredibly fortunate to have Leo apart of the Appleby family.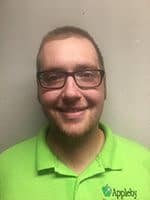 Zackery Serrao
Oriental Rug Specialist
Zackery was drafted by Appleby in the 1st round to work with our heaviest rugs. At 6'5″ we're lucky to have him. Zack, a Castro Valley native was previous employed as a flower and fruit tree farmer in Half Moon Bay. Tulips and roses were his specialty. Take him to your garden.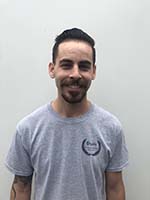 Justin De Lima
Hardwood Division Manager
Justin is the crew leader of the hardwood division, supervising field work from beginning to end. Justin is immensely friendly and enjoys educating customers about their hardwood floors. Justin is a big motor bike fanatic and works on his own bike in his free time.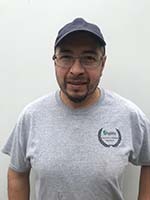 Carlos Mardones
Hardwood Technician
Simply put, Carlos knows what he's doing. From working the floor sander or installing new quarter rounds in the doorway, Carlos is a one of kind expert technician. If he's not at work, you'll be sure to find him behind the grill working on his next great chicken recipe.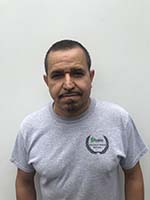 Raul Garcia
Hardwood Technician
Raul is 15 year veteran of the hardwood floor industry which means he's seen just about everything. His attention to detail is second to none and takes pride in a hard day's work. When not at work, he enjoys going to the beach and spending quality time with his family.
Would you like to schedule or have a question?
Just call or click below and a Customer Service Provider will be happy to help you.