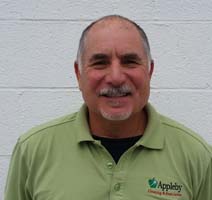 Joe Appleby
Owner
Joe Appleby is the owner and namesake of the company.  He is the benevolent ruler of the Appleby Kingdom, demanding the best from his employees and steering the ship safely into the harbor.   He makes sure all of us do the best we can to keep you happy!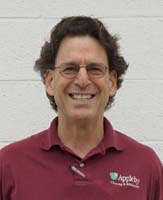 Mark Belotz
Hard Surface Manager
Mark Belotz is the Hard Surface Manager.  Mark does most of the estimates for the  Hard Surface as well as manages most aspects of this company's division.   Mark is extremely knowledgeable regarding stone and hardwood with many  years of experience.  He is very upbeat and helpful and enjoys hiking  and wine-tasting.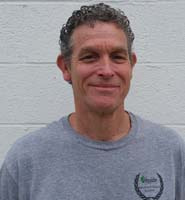 Les Bloch
Project Manager
Les Bloch is the project manager for the Hard Surface Division. Les oversees the day to day projects of honing, polishing, cleaning and sealing of marble, limestone, travertine, as well as specialty repairs and employee management.  Les assists Mark in outside sales and writes the Appleby blog, as well as holding down the fort at the San Leandro office. Les is a writer of novels and enjoys entertaining with his wife at his home in Danville. He writes music and plays original music throughout the Bay Area . Presently Les has twenty NPR Perspectives to his credit. He's been with Appleby for 14 years.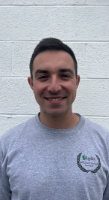 Sam Appleby
Assistant Project Manager
Sam Appleby has a special connection to Appleby Cleaning.  He's the nephew of our namesake leader Joe Appleby.  Sam is a breath of fresh air, a Penn State Grad and possibly the nicest young man you'll ever meet.  Whether working on Google analytics or polishing marble to a mirror-like finish, Sam has made it his goal to learn everything there is to know about the restoration business.  Look for Sam's name in lights soon—and on the front of our building.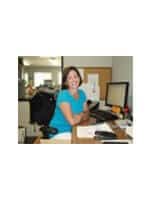 Maureen Appleby
Office Staff
Maureen Appleby has worked with Appleby for 20 years. She's worked in many capacities and is most recently involved with billing and accounting. Maureen always brings a happy glow to the workplace and enjoys painting, home projects and her two children. She also married the boss and takes long lunches.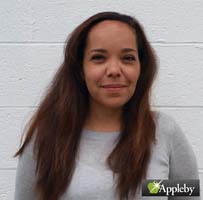 Kimberly Burns
Hard Surface Administrator
If your lucky, Kimberly will pick up your call. She cheerfully schedules our hard surface crews.
At home (an Oakland native), Kim is very athletic and runs marathons. She also enjoys watching her son play varsity baseball for Skyline High.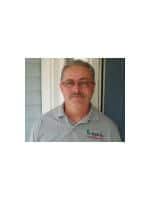 Jeff De Lima
Senior Expert Hardwood Floor Technician
Jeff De Lima is our Senior Hardwood Flooring Expert.  Jeff has been in the construction business for over 30 years and does installation, repair, refinishing and recoating of all hardwood surfaces.  An admitted perfectionist, Jeff brings his expertise and knowledge into your home to provide the very best quality workmanship available in the Bay Area.  Jeff's work can be viewed on our website's Hardwood Gallery as well as in videos included on our Video Page.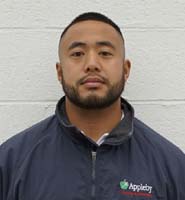 Joe Quiocho
Soft Surface Manager
Joe Q is the manager of the Soft Surface Division. When not working with technicians, carpet and upholstery, Joe is working out in the gym. Joe grew up in San Francisco but is presently living in the East Bay with his wife and three children. He's active in the church. A born leader, Joe is working to make Appleby successful for many years to come.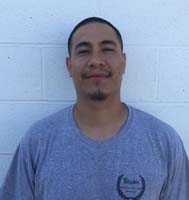 John Bonilla
Hard Surface Crew Chief
John Bonilla is a skilled technician with Hard Surface and a leader in his department. He has been working for Appleby for 12 years. John is a master at all Hard Surface renovation and stone, and does hardwood recoats as well. John renovates cars and has a red Mustang that is his pride and joy. John and his girlfriend like to hike, listen to live music and enjoy life.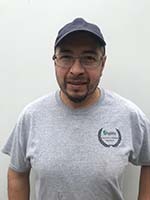 Carlos Mardones
Hardwood Technician
Simply put, Carlos knows what he's doing. From working the floor sander or installing new quarter rounds in the doorway, Carlos is a one of kind expert technician. If he's not at work, you'll be sure to find him behind the grill working on his next great chicken recipe.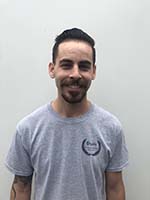 Justin De Lima
Hardwood Division Manager
Justin is the crew leader of the hardwood division, supervising field work from beginning to end. Justin is immensely friendly and enjoys educating customers about their hardwood floors. Justin is a big motor bike fanatic and works on his own bike in his free time.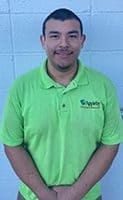 Henry Enamorado
Soft Surface Crew Chief
Henry took a brief hiatus from working at Appleby and after some time away he returned better and more proficient than ever.  He is highly skilled in both carpet and upholstery restoration.  Our customers appreciate how dedicated Henry is to the "Appleby Way" and his ethics are second to none.  When not working, you're likely to find Henry around the Alameda Rock Wall slaying seasonal striped bass and halibut.  He loves dogs and even rescued his own from his local adoption center.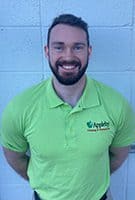 John Paul Cleary
Soft Surface Technician
Our customers refer to him as John but we here at Appleby refer to him as JP.  You might recognize him from various local ads where he served as a fashion model.  He was born and raised in Pleasanton and is heavily involved within his community.  Most days after working a full shift, you're likely to find JP at his favorite gym.  His physicalness has been invaluable to us in our full-service area rug in-plant. It isn't a rare sight to see JP lifting 200 lbs rugs from the floor to his shoulder.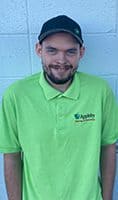 Devin Moss
Soft Surface Crew Chief
Devin is an avid gamer whose years of training have helped him develop an eye for the intricacies of carpet and rug restoration.  With experience in both our state-of-the-art rug facility and our on-location services, Devin is one of a few techs who can confidently work in both areas.  His abilities to focus in on the "details" is what makes Devin special.  We like to refer to Devin as the techie who can clean.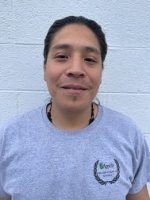 Alfredo Ramirez
Alfredo is not a man of many words but when he speaks it is profound. He loves his work and takes pride in any job big or small. Once a journeyman painter, he found a home here at Appleby and quickly became one of our best technicians. He even taught the bosses a couple things! Alfredo is a father to a wonderful little girl and spends all of his free time with her. Give it up for Alfredo!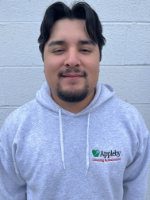 Luis Malagon
If we were to sum up Luis in one word, it would be reliable. Always willing to get his hands dirty, he is strives to make his customers happy regardless of the work at hand. His positive attitude is second to none and gets his work done efficiently. In his free time, he enjoys spending time with his girlfriend and new puppy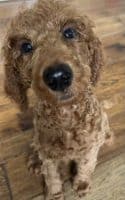 Chili Appleby
As the newest member of our team, Chili is still learning how work is done at Appleby. We try to encourage her to learn from the more experience urine sniffers but she has been found sleeping on the job multiple times. You can catch Chili with the owner Joe Appleby on the hiking trail or by her food bowl patiently waiting for her next meal.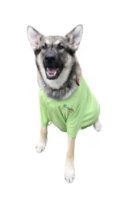 Badger Quiocho
Badger has been with Appleby for years and serves arguably the most important role in the office. He is reserved but somehow always brings a smile to the face of all Appleby employees. Badger is mentoring Chili Appleby in the ways of Appleby so you may see them around the office soon.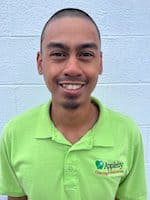 Gio Mostajo
Soft Surface Technician
Hired in 2022, Giovanni has quickly established himself as one of our top performing technicians. His great communication skills partnered with an amazing work ethic have helped Gio maintain one of our top quality-assurance ratings. Gio is newly married and the proud dog-dad to their puppy, Timmy Jon. If you're in need of upholstery cleaning, look no further and request Gio today.
Would you like to schedule or have a question?
Just call or click below and a Customer Service Provider will be happy to help you.