Persian rugs are unique from standard American carpets in their intricate weaves, bright colors, artistic designs, and natural fibers. Woven from pure wool and silk, and using flower and vegetable dyes, these beautiful rugs are handcrafted and highly coveted.
One question we often receive at Appleby Cleaning & Restoration is, "How do I find the best Persian rug cleaning and repair company near me?" Our answer is to look for carpet cleaning companies with experience in Persian rugs. It's important that your cleaner has worked with these carpets before, or they may damage, rather than renew them.
Persian rugs tend to be more expensive than other area rugs and runners because of the extensive detail, handcrafting, and natural materials. While you can purchase synthetic lookalikes, a real Persian rug can be priceless and requires the correct cleaning equipment and products to avoid damage.
Appleby Cleaning & Restoration specializes in Persian rug repair.
Tools For Persian Rug Restoration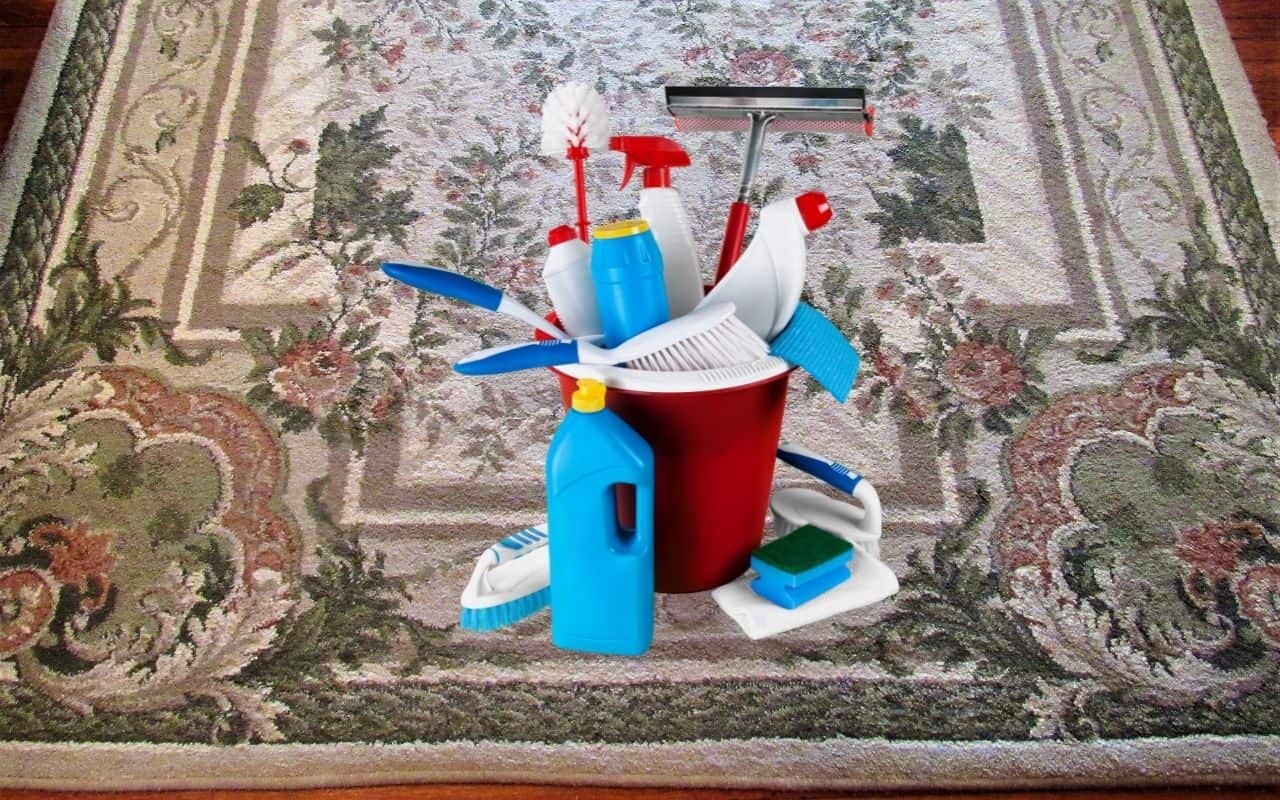 To properly clean and maintain a Persian rug, appropriate tools are required. Harsh brushes and chemicals will strip your rug of color and destroy the delicate weave. Instead, Appleby Cleaning & Restoration uses soft-bristled vegetable brushes to remove dirt from deep within carpet fibers, while only slightly agitating the rug materials.
Much like putting your laundry on a delicate cycle, our Persian area rug cleaning and repair process uses light and soft methods to get the best possible results.
The Persian Rug Cleaning Process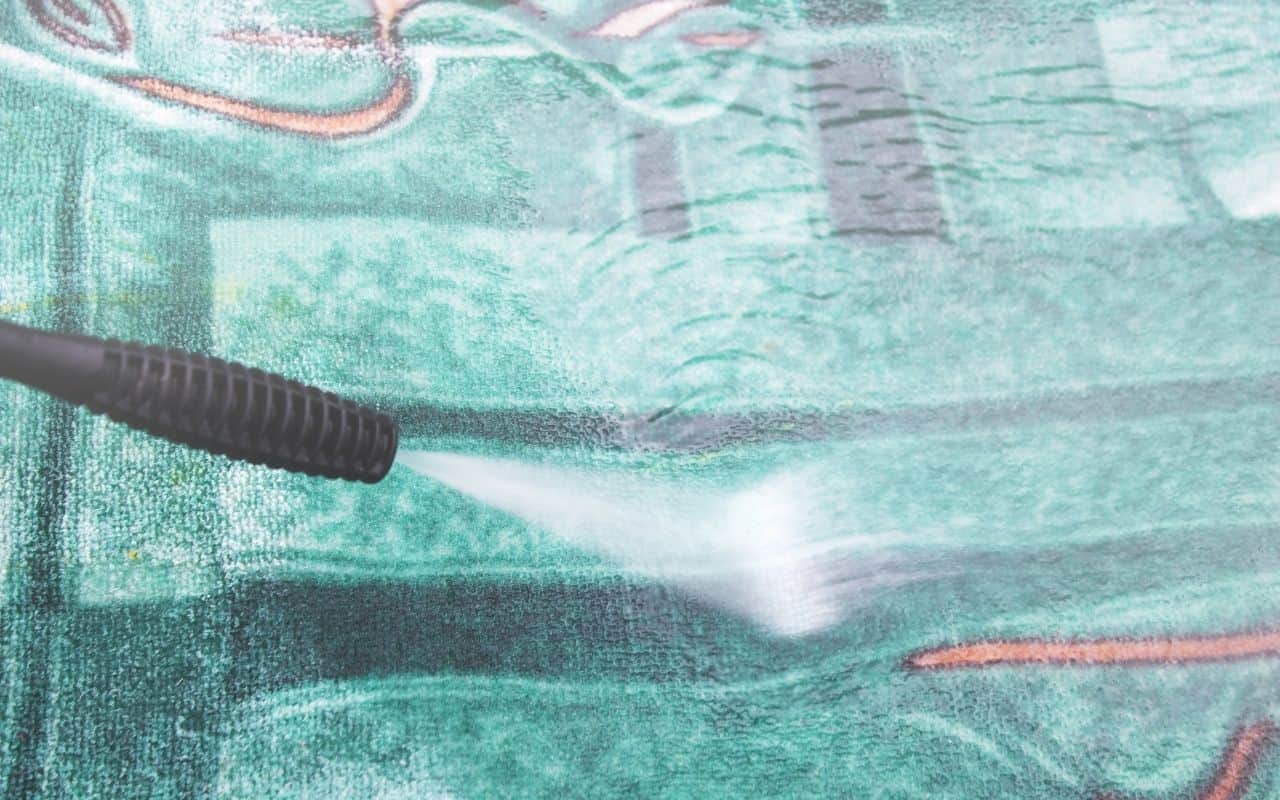 Cleaning a Persian rug takes different steps than deep cleaning wall-to-wall carpet in a home. Rather than using our commercial steam cleaning components, Appleby Cleaning & Restoration uses a designated Persian cleaning system, including:
Inspection: Before cleaning, we inspect your area rug for colorfastness, sturdiness, stains, and fade.
Dry clean: We use a dry cleaning extraction method to pull out any dust, debris, pet hair and dander, and foreign fibers from your area rug.
Rinsing: Any remaining dirt and stickiness which cannot be removed with a dry clean is rinsed away with light agitation and a mild cleaning agent.
Odor treatment: If your Persian rug has begun to smell due to debris or mildew, we offer odor treatment services, carefully eradicating bad smells to bring your area rug back to a new clean scent.
Drying: Persian rugs must be carefully wrung to extract liquid and flattened to dry.
Grooming and Protector: Following cleaning, we groom the Persian rugs to straighten fibers, detangle, and remove matts and knots. A protectant is then used to seal the rug and prevent future dirt and odors.
Repair: If necessary, Persian rug repair is performed. We use a custom approach to repair, carefully assessing the situation and using a variety of repair methods to ensure your rug retains its value and aesthetics.
Appleby Cleaning & Restoration takes great caution when beginning Persian rug restoration and cleaning services. Before starting, we perform a test clean on the rug to be certain our cleaning tools and treatments work well with the fibers in your carpet. Every Persian rug is slightly unique, and it's important to us that yours retains its natural fibers throughout the clean.
Always Choose A Professional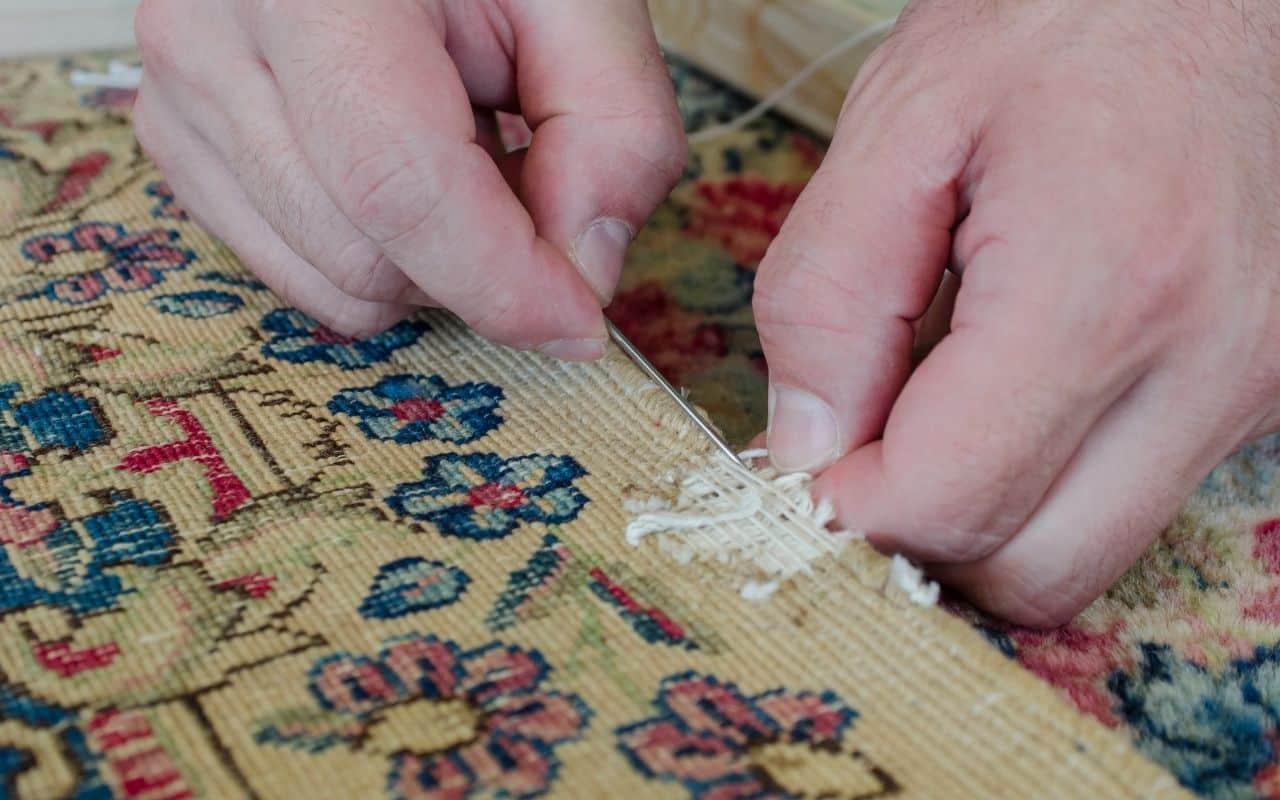 With a synthetic carpet, you may choose to vacuum and shampoo on your own to save money. With a Persian rug, it is important to use a professional service, or at least consult a professional service before you attempt to clean or repair the rug on your own.
Persian rugs are woven side to side, which makes repairing one a laborious task. Clipping or losing part of the weave could result in a ruined rug. Similarly, as you clean a Persian rug, rough-bristled cleaning tools or a harsh cleaning agent could cause fibers to break, and the rug to unravel.
The colors used in your Persian rug are also delicate. Due to the nature of vegetable dyes, it is easy to fade or discolor your rug simply by using the wrong cleaning agent. Unlike the synthetic dyes we see in bulk-made carpeting, Persian rugs are very difficult to color-match when attempting to renew those bright tones and deep shades.
Professional Persian rug cleaning and repair companies are trained in the fine points of Persian rug restoration and know how to remove stains and lift odors without damaging the carpet.
Watch For A Low Pile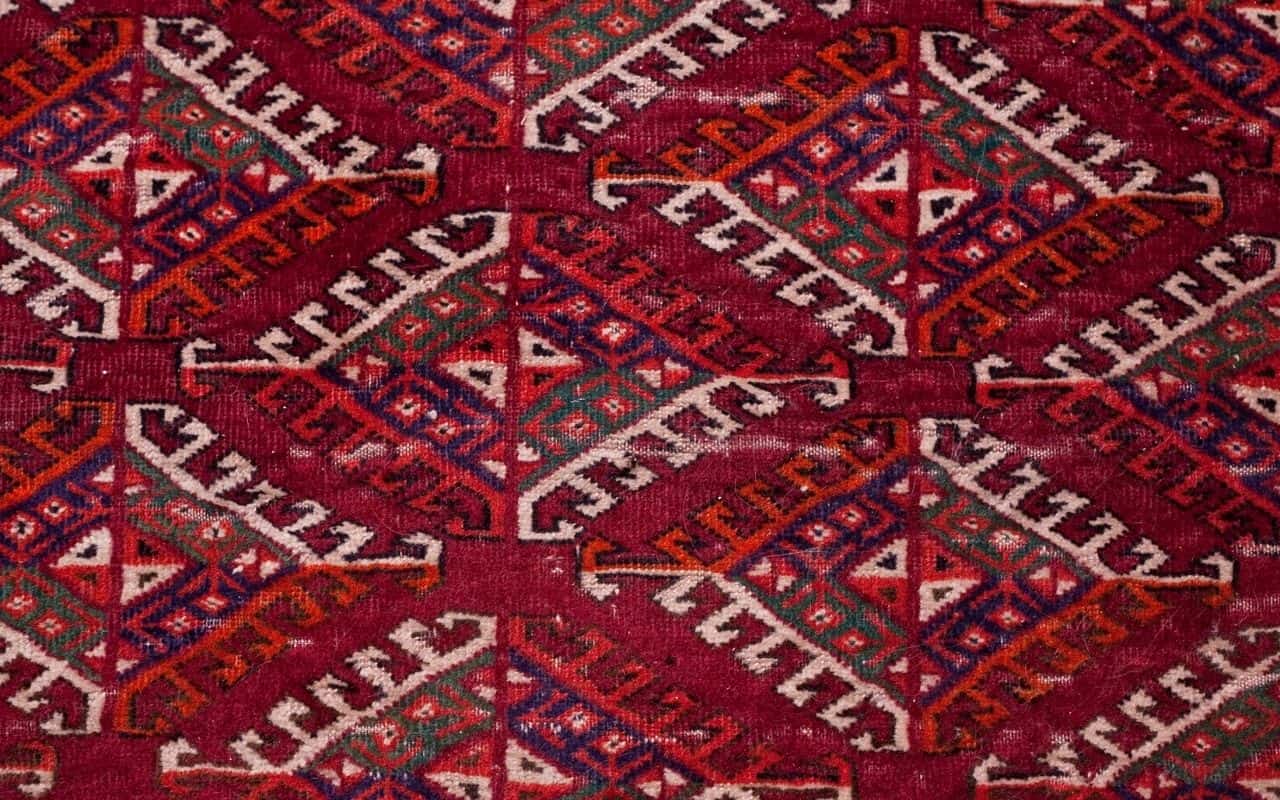 While Persian rugs may not be trod upon quite as much as your wall-to-wall carpeting, the pile on your area rug will eventually see wear. A low pile means your rug requires professional restoration to lift and separate fibers.
Low pile is a sign of age and happens naturally even to rugs that see low traffic. A low pile doesn't always need repair, but it's best to get advice from a cleaning and restoration expert to ensure you don't lose value in your rug.
Why Choose Appleby Cleaning & Restoration?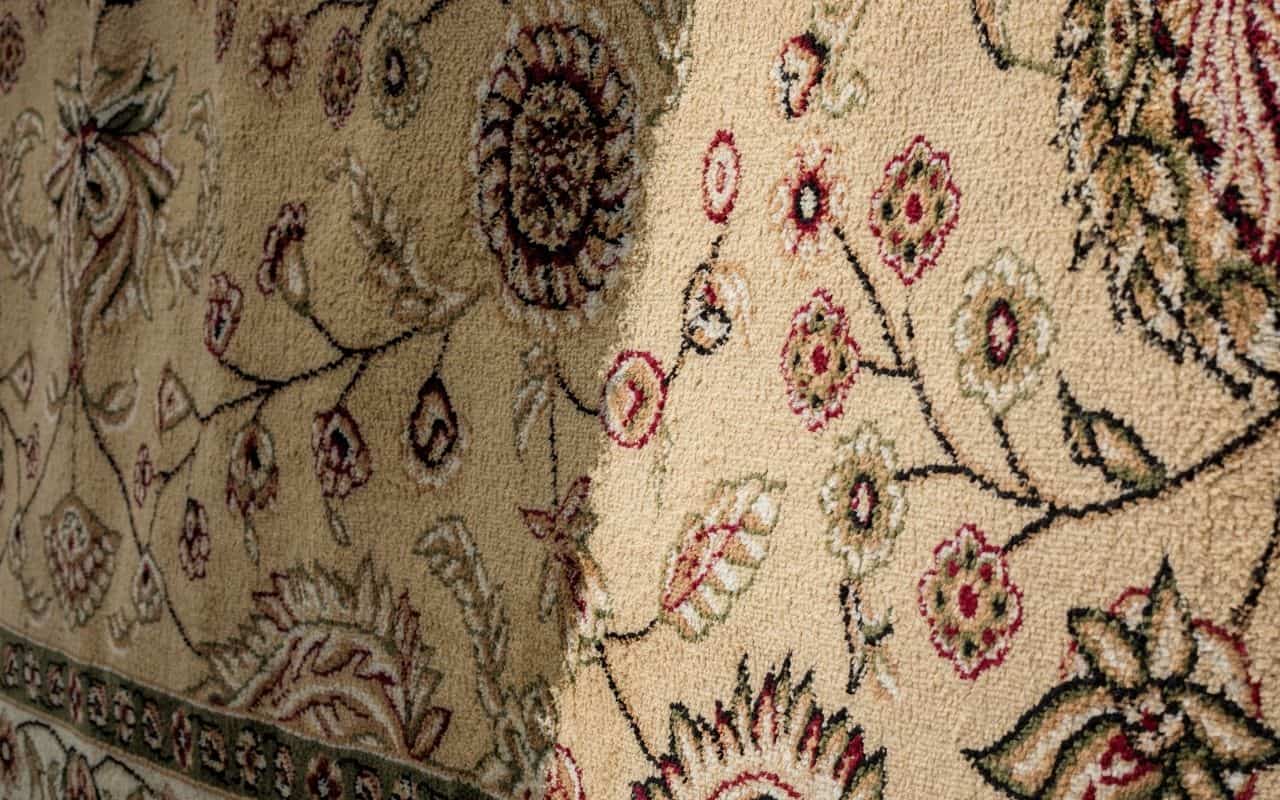 Wondering, "Where do I find the best Persian rug restoration near me?" Appleby Cleaning & Restoration is a leading area rug cleaning and repair company for a reason. With more than 30 years of tackling Persian rug cleaning and repair, we know how valuable and delicate these treasures are.
Persian rugs require an entirely different toolset and quality of cleaning products than a standard rug or carpet. If not properly handled, the fibers in a Persian rug can be permanently damaged. Appleby Cleaning & Restoration can remove pet odors, stains, and renew the bright tones of your Persian rug while adding a protective coating to reduce future wear.
Contact Appleby Cleaning & Restoration Today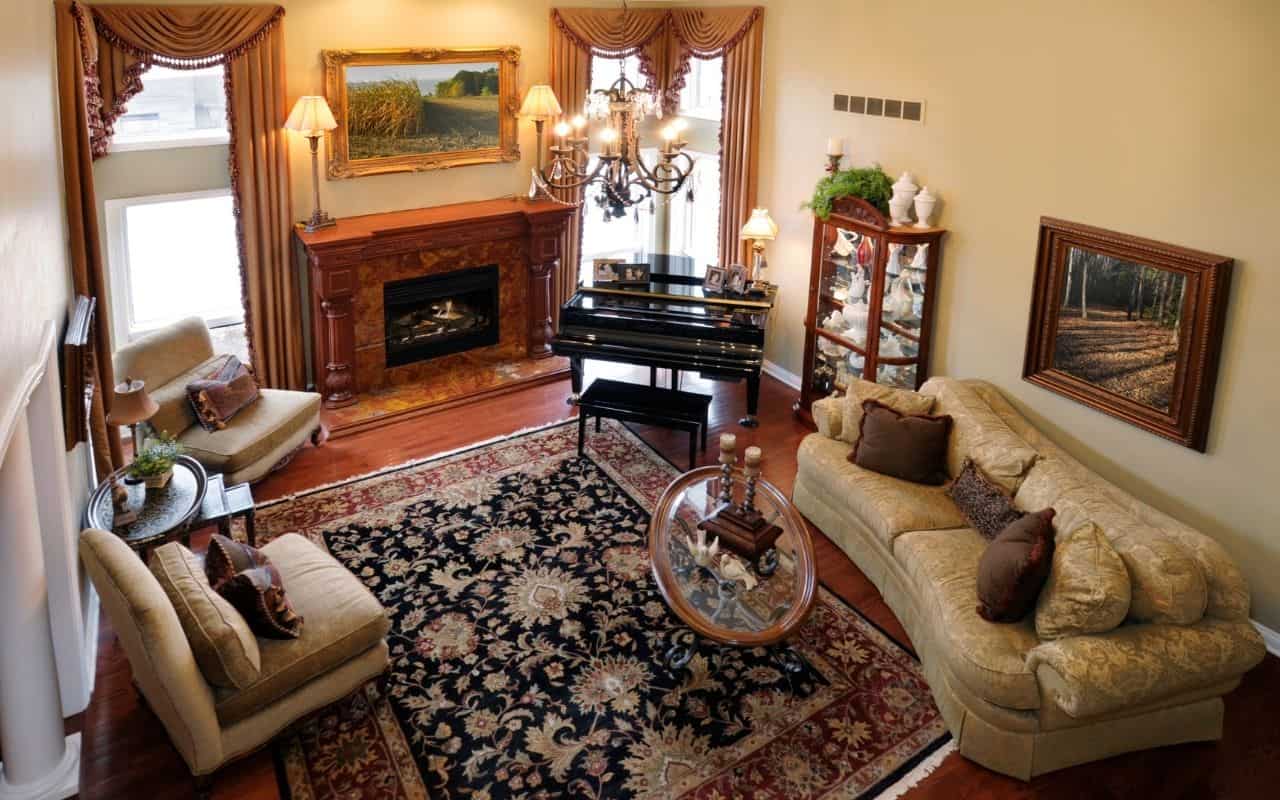 Appleby Cleaning & Restoration takes great care with every Persian rug repair and restoration we complete. Our team is highly trained in the intricate details required to properly clean and repair a delicate Persian rug.
Interested in learning more about our Persian rug restoration services? We invite you to contact us today at 510-351-5230 or click here.