Proper care for your carpets makes a world of difference in maintaining their appearance, reducing common household odors, and removing allergens. As a result, you might wonder if investing in a wet vacuum will improve your carpet cleaning prowess or whether your good old dependable dry vacuum is fine. If you've ever asked, 'Should I use a wet vacuum or a dry vacuum?', here we compare the wet vacuum vs. dry vacuum to help you decide which is the wiser investment for your home.
Wet Vacuum vs. Dry Vacuum
First, let's look at the differences between a wet vacuum versus a dry vacuum:
Wet Vacuuming Carpets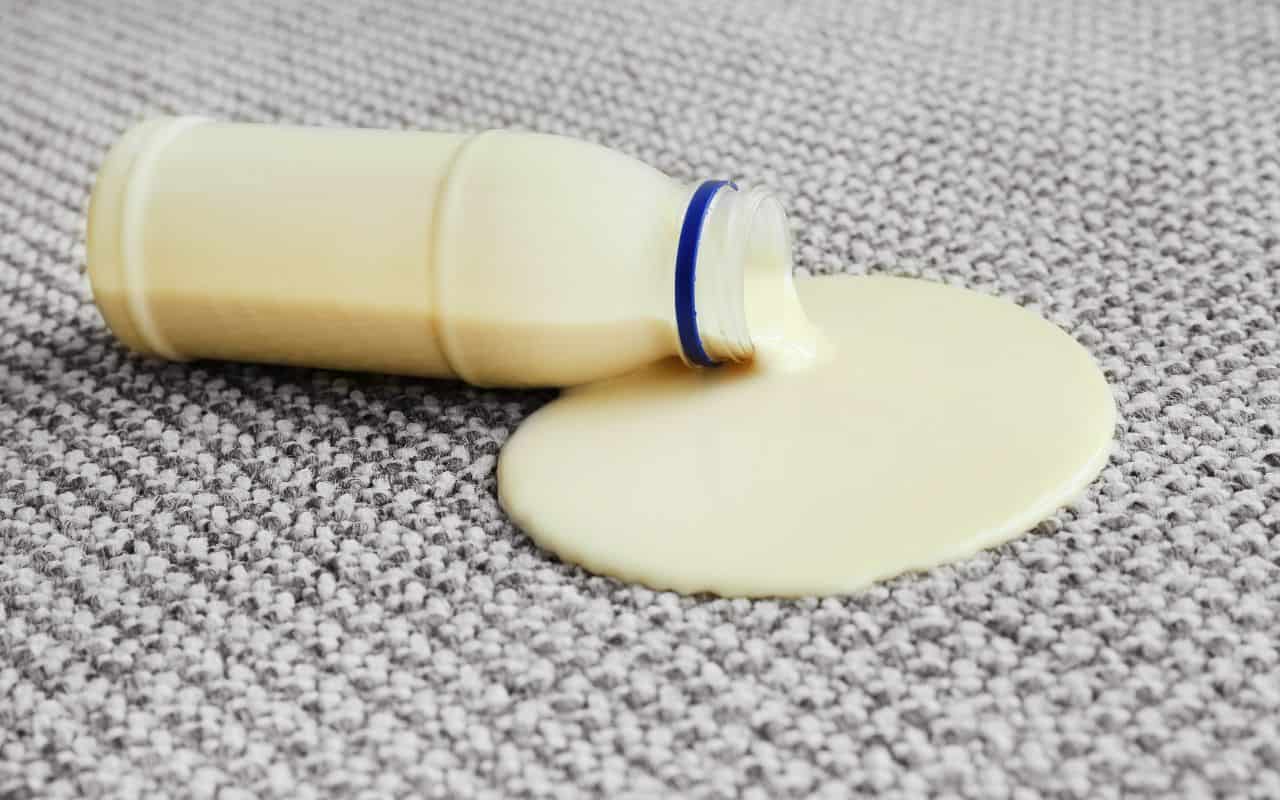 Wet vacuum cleaners suck up wet messes from major spills like a bottle of wine, a jug of water, or something thicker such as a pot of spaghetti sauce. Wet vacs are designed to manage liquids and debris with a special motor and waterproof container to hold the liquids as you work. A wet vacuum is designed specifically for use on carpets and rugs, with some models appropriate for upholstery. However, they can't be used on other flooring surfaces in your home.
Pros of wet vacuums:
Designed to suck up liquid even when mixed with some solids
Container is designed to hold liquids safely
Most also work as a carpet cleaner to remove stains and heavily soiled areas
Cons of wet vacuums:
More cumbersome to carry around due to the weight
Container and parts can produce odors when not maintained properly
More complicated to maintain due to the above issue
Not practical when looking for a day-to-day vacuum
Designed for carpets and rugs, so not suitable for your hard floors
Not as effective as a professional steam cleaner for large areas
Dry Vacuuming Carpets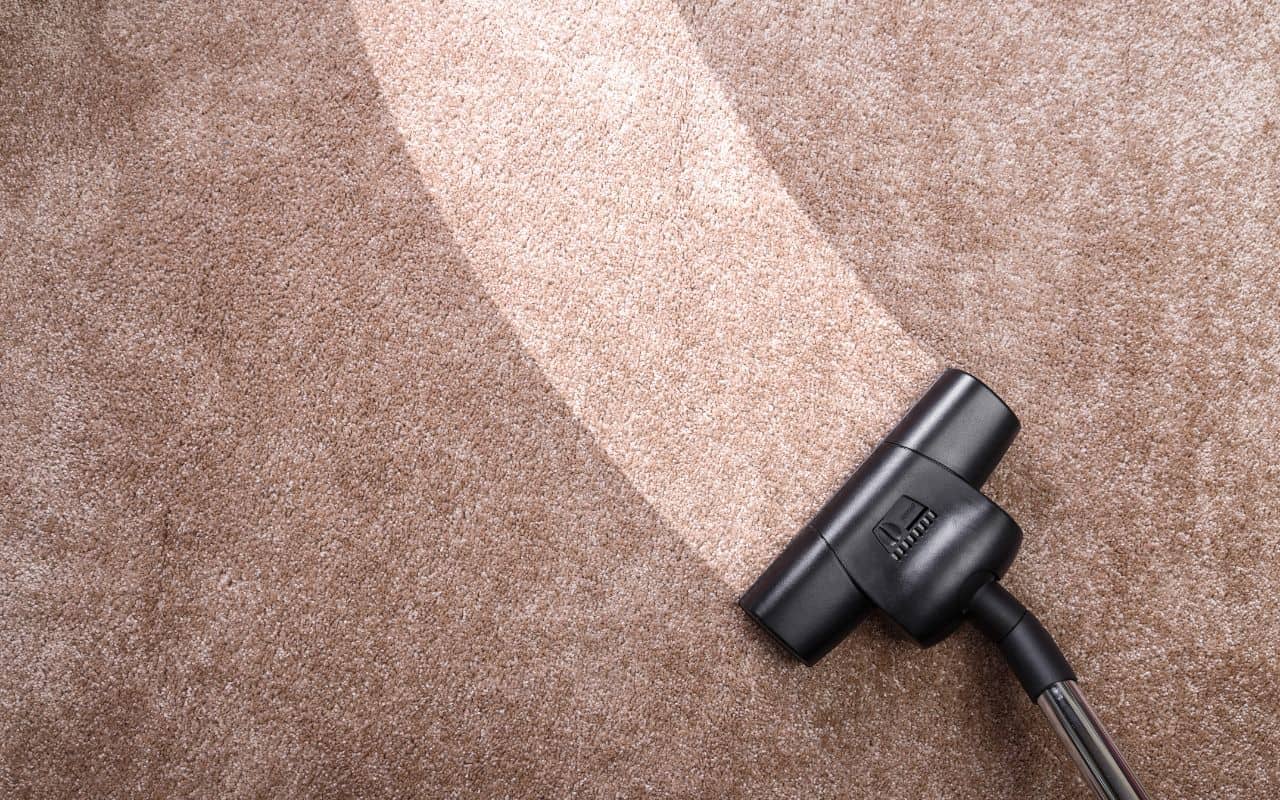 A dry vacuum cleaner is designed to suck up dry debris and will get damaged if used to suck up liquids. A dry vacuum can also be used on harder surfaces and furniture. Dry vacuums come in various models and attachment choices, most of which offer a filtering system to manage irritants in the air.
Pros of dry vacuums:
Comes in many designs with various attachments to suit your needs
Picks up dust, debris, germs, and other hard-to-clean dry smaller particles
Most models use a filtration system designed to improve air quality
Great for everyday use on all flooring surfaces
Helps maintain the appearance of your carpets and rugs
Easy to maneuver
Cons of dry vacuums:
Cannot manage even small amounts of liquid or dampness as it will damage the components
Is Wet Vacuum Better Than Dry Vacuum For Carpets?
Not really. Wet vacuums definitely come in handy for the odd spill or wet mess, but overall your dry vacuum is a far more practical tool for your day-to-day cleanups. You can manage the debris that damages not only the fibers of your carpets and rugs over time but also the particles that get into the air, aggravating allergy symptoms and making you sick. As a bonus, your dry vacuum can be used on all floor types.
Wet/Dry Vac vs. Vacuum Cleaner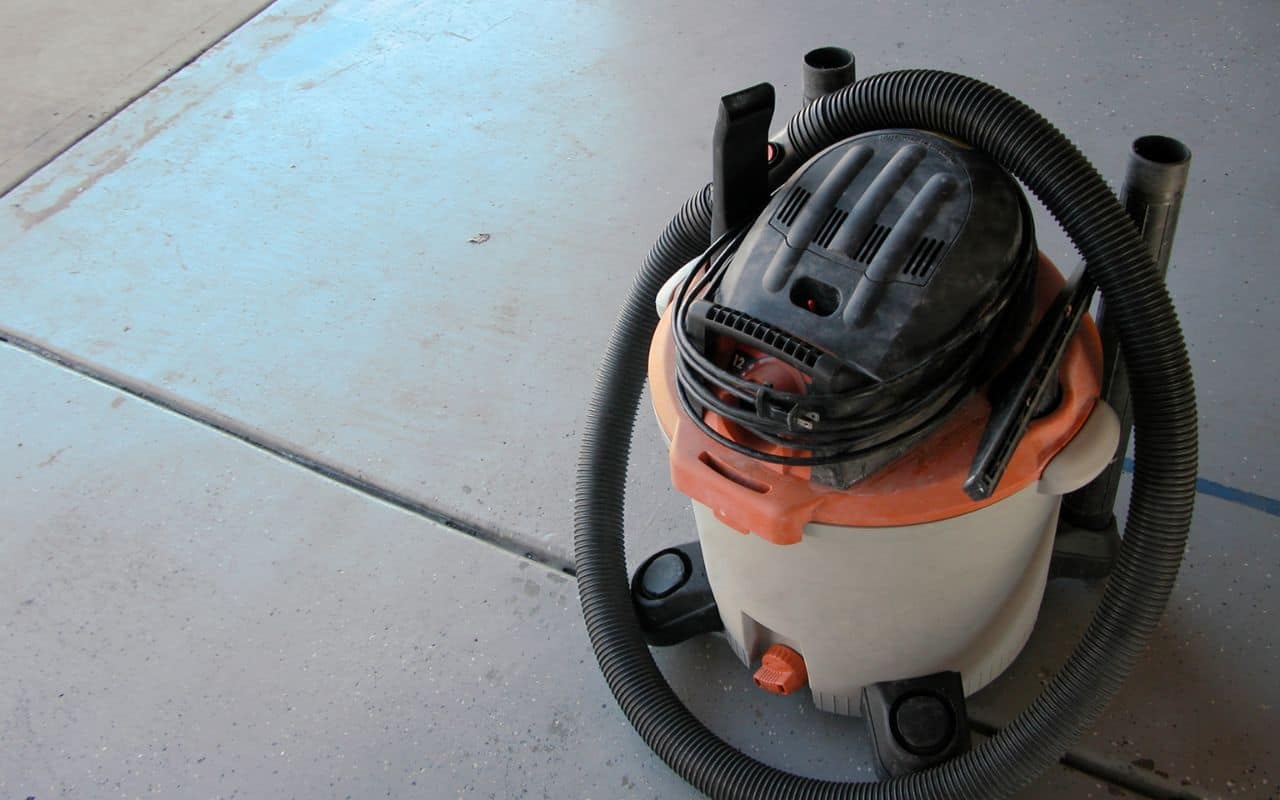 There is one more option you can consider when choosing a vacuum cleaner for your home: The wet/dry vacuum. These vacuums have two chambers to store debris, allowing you to "flip a switch" based on the type of cleanup you tackle. Some models use a special tube that decreases airflow to separate debris based on weight. They send heavier liquids into one chamber and lighter-weight dry debris into the other.
Pros of wet/dry vacuums:
Can handle all floor types
Can manage all surfaces, including carpets, rugs, hard floors, and upholstered furniture (for some models)
Can manage wet and dry cleanups
Can be used for stain removal in carpets and rugs
Cons of wet/dry vacuums:
Heavy and bulky, making it awkward for day-to-day use
Not as good at cleaning stains as a wet vacuum
Poor filtration for dry, dusty cleanups
Is The Wet/Dry Vacuum Best For My Home?
The wet/dry vac is really intended for "industrial" use. However, it is also common for households with workshops or undergoing DIY renovation projects. Otherwise, it really isn't practical.
Should I Use A Wet Vacuum Or A Dry Vacuum On My Carpets And Rugs?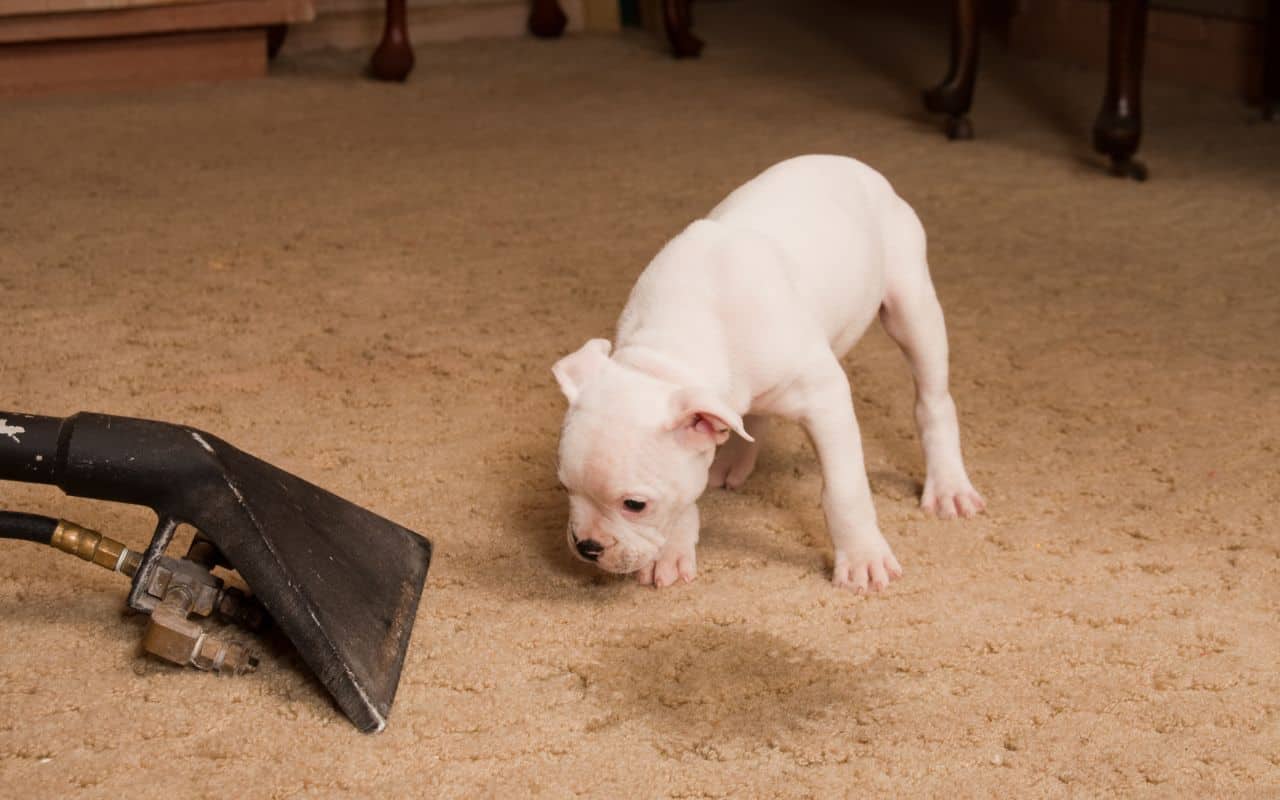 A wet vacuum is only used when the spill is damp or a liquid, whether thick like a sauce or watery like soda or wine. As mentioned, your basic dry vacuum is not designed to manage wet messes and will be damaged by even a bit of moisture. On the other hand, wet vacuums are ideal for specific wet messes, soil removal, and, most importantly, those hard-to-manage, stinky pet messes.
What Is The Difference Between Professional Steam Cleaning Vs. Wet Vacs?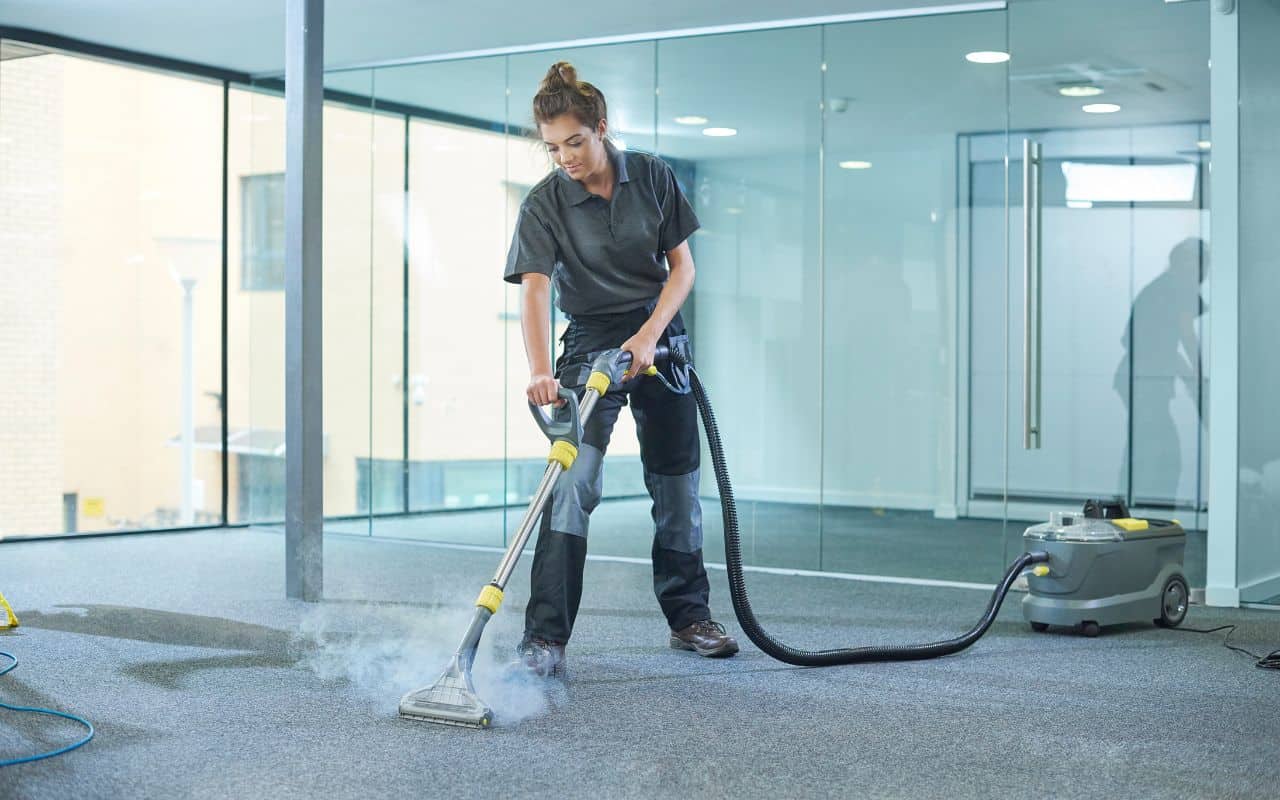 The household wet vacuum isn't as efficient as a professional-grade steam cleaning. As a result, when using a household wet vac, it's difficult to suck up all the excess moisture and residue. That puts the wood and materials beneath your carpeting at risk of mold and mildew because they won't dry properly. Your wet vac can also be used to remove spills on upholstered furniture quickly, but you want to make sure the specific model is designed for this. Otherwise, the furniture won't dry properly. The wet vac can do more harm than good if excess water is not removed.
Steam cleaning doesn't depend on substances and liquids to clean, leaving little to no residue on carpet fibers. As a result, it is ideal for removing built-up dirt from carpet and upholstery fibers, odors, mold, allergens, and oily residue spread from skin and pet paws.
Wet Vacuum Vs. Dry Vacuum Vs. Steam Carpet Cleaner
Overall, your day-to-day needs are handled well with a dry vacuum which will reduce debris and dirt that discolors and damages your carpets while reducing allergens and irritants in the air. If you have a pet, or even kids where spills are riskier, you can also invest in a portable wet vacuum to manage those messes. However, if you want a deep-down carpet cleaning, we would leave those jobs to the professionals to avoid issues with dampness, mold, and mildew beneath the rug.
Another important point is that the wet vacuums designed for household use are only suitable for some areas of carpeting. Instead, they are ideal for homes with pets as they can quickly clean up small patches of carpet to remove odors and reduce the risk of stains.
If your budget can take it, you can invest in a portable wet vacuum for quick spills and cleanups and a good quality dry vacuum to manage your daily cleaning. In addition, you can schedule professional steam cleaning annually, especially if you smoke, have allergies, or have pets.
Contact us today at 510-351-5230 or click here.