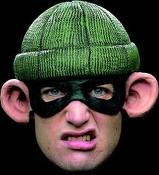 Part of owning a home is trying to maintain it, and that means there will be workers. tradesmen and estimators coming through the door.
Some people have a very relaxed attitude about people working in their home.  I was surprised when I first started working as a project manager at Appleby that some clients would literally throw us the keys and tell us they'd be back from Hawaii in a week.
Other clients were fearful, suspicious and a little worried to have strangers tromping through their house and would check up on us every fifteen minutes.  I tend to feel more like the latter myself, a little leery of the guy coming in and tearing up my floors, walls and smashing windows while replacing my light switch.
My wife and I have owned a home for 17 years now.  We live in Danville and bought the house in foreclosure.  As you might have guessed, the house wasn't in perfect shape and I've been working on it ever since.  I enjoy this work, but for some aspects of a project I feel compelled to hire a contractor.  This puts me on the other side of my job, as I am the customer, and the contractor is the one bringing the heavy equipment through the front door.
I have to admit, I've not always had great experiences with contractors doing work for me.  I believe I'm very easy to work with, and try to give the contractor and his crew the benefit of the doubt.  Recently, a pipe was laid on the other side of our fence for water supply purposes, and the contractor (whom we did not hire) killed three plants that provided privacy for our yard and hot tub area.  My wife and I were heart sick over these plants which had taken ten years to grow into a nice shady shield.
I spoke with the contractor and he was apologetic and promised to pay for the damage.  I offered to remove the dead plants and gave him a decent price to rectify the situation.  Eventually, he did pay for the plants, and we are now in the process of building lattice into the fence to give us a short term fix for our loss of privacy.
The point is, that with contracting, these minor damage situations can arise, and usually were caused by lack of communication.  If the contractor had told us what he planned to do beforehand and discussed some of the options we thought of later, we could have avoided the damage.  Sometimes, in my job, we have these unavoidable situations (damaged base board or nicked door jamb) and we do our best to make good on these claims.  Often, we try to point out beforehand if we see existing damage or if we see potential possibilities of damage.  Our technicians have been in some extremely high-end homes (and I've seen those Andy Warhol's on the wall) and we always make every effort to communicate to the client or the house manager what can happen, and what can be done to avoid if.
Some clients know that Venetian plaster will absorb water and stain, and acknowledge that it's okay if this happens–they've anticipated this and know it's part of the process–and other clients get upset about slurry on their carpet.  Fortunately, we've seen almost every problem that can arise–which is why having trained technicians makes all the difference in the world.
If you have any questions or concerns about having us come into your home, or a specific fear of what might happen if we do a job, feel free to call me and we can make sure that your concerns are addressed.  Often airing those fears helps me as the project manager alert the technicians to specific points to be extremely cautious about.  We adhere to a policy of "Do no harm" and if you can help us achieve that goal, everybody's  happy.
Les (925) 858-8157