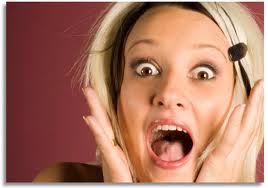 Mark and I were talking last week about how to deal with people who have sticker shock when it comes to having marble, limestone or travertine polished—or really, any work that requires our trained techs to do work in their home.
Hard surface cleaning and polishing are different than carpet cleaning and require more expensive materials and machinery, but still, some clients find the expense hard to justify.
Polishing marble, limestone and travertine generally costs at least ten times what carpet cleaning does, but lasts many years longer.  Spending $600-$750 on 300 square foot marble entryway costs you two dollars a day for the first year, and then nothing for the many years of enjoyment thereafter.
A job may be easy or hard, depending on many factors.  Some of these include access to your job site (steep hills, elevators, access to water and water-disposal), coatings that have been put on the floor previously (wax, acrylics, lacquers, etc.) and the different types of marble–some of which polish easily, and some that are very difficult.
We price the job by how long it will take and how much we'll be spending on materials.  We are always open to dialogue regarding our pricing, and want to be competitive while giving you the best value possible.  Some companies that are extremely small (i.e one guy with a van working out of his garage) will beat our prices everytime.  But obviously, this individual may not be there when you have a problem, or may not even have a business when you give him a call the next year.  Also, a company like this may take a job out of desperation and use short-cuts, or worse, take on work the company is not qualified to undertake.
If you're a gambler, this type of situation might work for you, but if you're looking for an established company with a track record of experience, you are probably the same client that understands that the cheapest bid is not always the cheapest in the long run.
We want your business, and we want you to feel that you've received the best possible service for your dollar.  We also want you to know that we have felt the economic pressures of the latest recession (as I'm sure you have as well!), and have adjusted our prices to reflect the current financial climate.  Our prices are competitive and allow us to maintain our quality, equipment and top-notch techs.
If you receive a bid and have questions about how you can save money, please call us and let us know what you're thinking.  If you receive other bids, please let us see the bid and compare apples for apples in terms of what you will actually receive.