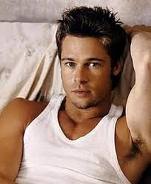 We recorded our first ever video for the web today.  Talk about nervous, Mark, Joe and I were all sweating like Whitney Houston at the Grammys.
Maybe not quite that bad, but we do want to get across the message that we're a full service cleaning and restoration company, and we have two divisions.  All our Soft Surface techs are trained to be top performers in the carpet cleaning and upholstery cleaning side of the business.   On the Hard Surface side, the guys are all trained specifically to do marble, limestone, travertine and all the challenges that arise from doing this type of work.  Each division has technicians that have seen pretty much everything and are so experienced they make it look as easy as Whitney Houston at the Grammys (in 1985, before the sweating started).
We know it's not that easy, but when you know exactly what you're doing and have been trained in a regulated setting, you're ready to excel.
We think the video went well but haven't seen the finished product yet.  We'll let you be the judge.  Be gentle with us when you first see it.  For anyone that's every been in front of a video camera, when the red light goes on, there is a certain freeze that takes over your brain, rendering you as eloquent as Marmaduke at a spelling bee.  I guess we're not Brad Pitt, but we try to do everything the best we can, and we're confident that, if nothing else, we got our point across—that Appleby Cleaning and Restoration is a quality business with technicians that care and are trained to the highest level of service.  When you call us to a job, you know you're getting qualified technicians that have been working with our family organization for years.  True, not all of us look like Brad Pitt (actually none of us), but if we're not good actors, at least we do a great job when it comes to cleaning and restoring your home or business.