Natural Stone
Marble, Limestone, Travertine and Terrazzo.
Marble/Limestone
Appleby sees and services many of the most popular marbles daily.  Whether you have Carrara, Calacutta, Rojo Alicante or Crema Marfil, Appleby Cleaning and Restoration can clean, hone, polish and seal your stone like no other company in the Bay Area.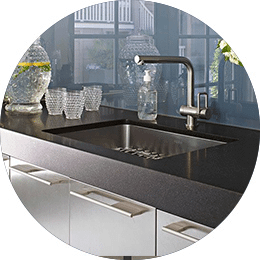 Granite/Quartzite
Some of the best materials for kitchen counters because of their beauty and durability, Appleby cleans and seals granite and quartzite daily. If oil or organic stains begin, Appleby can supply a poultice (product to draw out the oil or stain) which we recommend be used as soon as possible after the spill.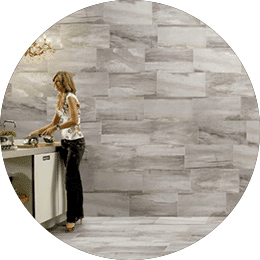 Travertine
One of the most popular stones in homes today, Travertine brings a warmth and rich feel to many fine homes in the Bay Area. We also clean, hone, polish and seal to protect your floors, showers and counters to restore them to their original beauty.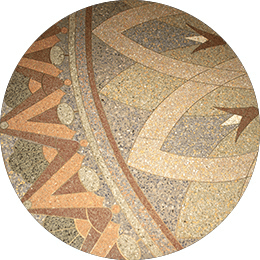 Terrazzo
We hone, polish and seal to remove scratches and provide a smooth, beautiful surface.  Similar composite countertops, such as Vetrazzo and Icestone, use glass instead of  marble, and can be cleaned and restored as well.
Learn about Honing vs Polishing
Learn about Silica Based Stones
Marble Counter Top Restoration
Cleaning Tumbled Travertine Floor
Before And After Volume 2
Before And After Volume 3
How To Remove Etch Marks From Travertine
Would you like to schedule or have a question?
Just call or click below and a Customer Service Provider will be happy to help you.
(510) 351-5230 or (925) 866-1333