Hardwood Floor Restoration
Installation, repairs, sanding, finishing and recoating of all wood floors.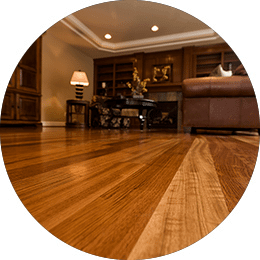 The warmth and beauty of hardwood floors adds to the value and appeal of your home, but like all interior surfaces, hardwoods need periodic maintenance to keep them in top form.
Our Senior Expert on staff, Jeff DeLima, is ready to do repairs, sanding, finishing, recoating and even installation of all types of wood floors. Jeff has been a fine wood craftsman for over 30 years. See Jeff and expert assistant Raul in action in this video of one of the most difficult restorations for floor specialists: a carpet tear-out, repair, sanding and recoat.
Learn about our Hardwood Floor Refinishing
Would you like to schedule or have a question?
Just call or click below and a Customer Service Provider will be happy to help you.
(510) 351-5230 or (925) 866-1333